If you have recently undergone a mastectomy, a great-fitting post-mastectomy bra or swimsuit can do wonders to improve your body-confidence. The role of a mastectomy bra fitter is to support post-surgery mastectomy women. Fitters can take your measurements, find you attractive lingerie that looks great, fits perfectly, and generally help make you feel more comfortable buying clothes to fit your new shape.
While a mastectomy fitter may focus firstly on helping you to find a good fitting bra that helps you look and feel great, they can also help you to find the best breast cancer bathing suits for you.
The Initial Bra-Fitting
A mastectomy bra fitting may take place in a hospital environment or a specialist bra shop.
You should bring your breast form with you, so your mastectomy fitter can adjust your bra selections to hold the form correctly and create chest symmetry.
It is a good idea to bring one or two of your t-shirts along, too, so you can see how your bra selections look underneath them.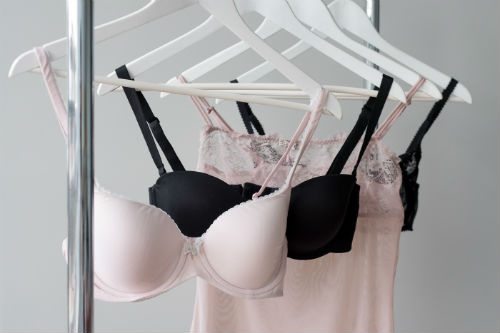 A mastectomy fitter can assist you with compression bras or pocketed bras, depending on your preference.
In your initial bra-fitting, you may also discuss other types of clothing to add to your post-mastectomy wardrobe. There are many attractive and flattering styles and fashion lines made explicitly for mastectomy patients.
There are many manufacturers, such as bathing suits that post-mastectomy patients can choose from such as Anita or Pembroke.
However, if you feel overwhelmed considering this may be your first time purchasing a bra or any type of clothing post-mastectomy, you may want to find the perfect bra, get accustomed to wearing it, before buying any other garments.
Swimwear Advice
If you feel up to it, and swimming or hanging out at the beach is one of your hobbies, finding the right post-mastectomy swimwear may be as important for your confidence as being in possession of a great-fitting bra.
There is no reason why you should avoid swimming pools and beaches following your surgery, especially when there are so many high-quality post-mastectomy swimsuits available for you to choose from.
During your consultations, your mastectomy fitter can help you to know what to look out for if you wish to buy breast cancer bathing suits online. They can offer advice on the best swimwear providers, as well as information on which sized swimsuit you should go for, and which designs are the most flattering on your body type.
One-to-One Support
Going to a mastectomy fitting is an essential step in becoming confident about your new body shape. A trained mastectomy fitter understands this and will help you through the process, providing practical and moral support.
Mastectomy fitters have years of experience working with post-mastectomy patients and work in a judgment-free, welcoming environment specifically designed to put post-mastectomy patients at ease.