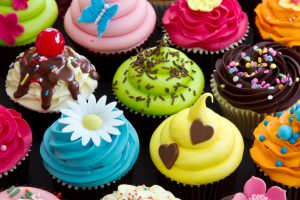 Store-bought decorated cakes can be pricey. For the price that you pay, they also sometimes do not have the taste and quality that come with homemade cakes.
When you are not much of a cake decorator, however, you believe that you have no choice but to buy a cake from a local bakery for special occasions. With cake decorating accessories, you can up your decorating game and create a beautiful cake that will taste delicious. You won't have to worry about the added costs, and your cake will be delicious-tasting.
Rose Tips
Roses are often the showpiece on any professionally decorated cake. These icing florets look like they are difficult and time-consuming to make. However, with the right cake decorating accessories, you can create your own roses to put atop your homemade cake.
The secret to making decorative roses out of icing involves using a rose tip accessory. Using this tip, you can create swirls and points that resemble rose petals and leaves. You can even use different icing colors to get realistic-looking flowers.
Icing Knife
You always have the option of using a table knife to decorate the cake that you made at home. However, when you want it to look like a professionally-made cake, you need to invest in an icing knife.
This knife looks like one that is used to apply putty to walls. However, it has a flat blade on one side to smooth out and evenly apply icing on a cake. It creates a beautiful surface for other décor, such as candies or writing.
The knife also eliminates seams that would otherwise appear on the sides and top of the cake. No one will be able to tell where you began applying icing or where the work ended.
You can find these cake decorating accessories for sale at most craft stores. You can also find these cake and pastry extras in the arts and crafts aisles in most big-box retailers.