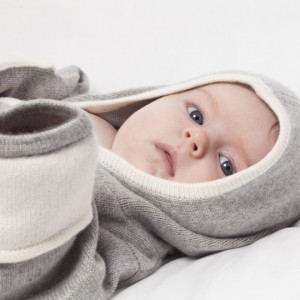 Buying baby socks is actually just as important as buying baby shoes. They have to have the right fit and be the correct size. The socks that you purchase should keep the babies' feet warm but not so much as to overheat and make the baby uncomfortable. The only two important things about buying baby socks is the material and the size, the colour or design is of little consequence, but as there are so many different designs, no doubt you will find socks that suit.
Putting the baby's feet into socks which are incorrectly sized is wrong. Baby socks that are too small will bend his toes under and cramp the foot. If the socks are too large, the foot will not get the support that it needs. The sock size must be exactly right; the foot needs cushioning and without the right size socks, you will find it difficult to get the shoes sized correctly.
Baby socks sizing:
As the baby grows, so does his feet. Up to about the age of two, there are three socks sizes available. Of course, the first size is for the newborn; the second size will take the child from about six months to a year-old and the third will carry the child up to the age of two. These sizes and ages are not hard and fast rules; some children have feet, which are either smaller or larger than the norm for their age. If this is the case with your child, then you will simply have to buy the socks in a size that you feel is correct, just remember that they must not be too small or too large.
For children up to walking age, the support given by the sock is not an issue; the socks are primarily for warmth.
What are the material choices?
Baby socks are made from cotton, wool, cashmere and a manmade material called Lycra. The weather is really one of the deciding factors for children's and baby socks. If the temperature is warm and the need for socks for warmth is not an issue, then light cotton is an ideal choice of material. If it is cold, the baby's feet must be kept warm as most of the baby's body heat will escape from his or her extremities, the top of the head, the hands and the feet. For this, most mothers opt for wool or cashmere.
It is suggested that when you shop for baby socks, you opt for quality, doing this will overcome the need to purchase too often. Lycra is a good all-round material for socks; it is stretchable so it always fits properly, and socks made of Lycra are easy to put on and remove. As this material provides a snug-fitting sock, you never need to give many concerns for comfort.